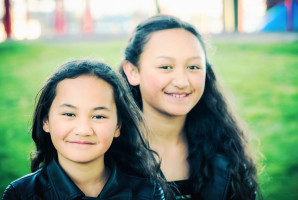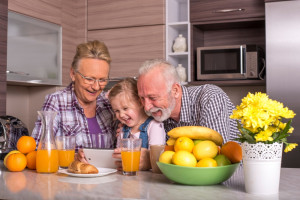 Helpful Links
Below is a selection of helpful website links about hearing and audiology:
Allied Health Aotearoa New Zealand
AHANZ is a national voice for allied health professions in New Zealand. We represent and advocate for better patient outcomes through a holistic approach to health care. AHANZ has an important role as the national body with government ministries and other organisations that seek a collective view of allied health.
American Academy of Audiology (AAA)
The website for the American Academy of Audiology
ASHA
The website of the American Speech-Language-Hearing Association
Audiology Australia
Australian equivalent of NZAS
Audiology Awareness Campaign
The Audiology Awareness Campaign (AAC) was organized to coordinate marketing and consumer awareness efforts; audiology organizations have contributed time, talent, and major financial contributions to support its goal to make audiology a household word. AAC has successfully raised funds supporting a consumer website, booklets, PSAs, and a free telephone information hot-line.
Audiology Foundation of America
Website promoting the AuD qualification. Doctor of Audiology (AuD) entry level programs are designed to prepare audiologists to handle the extensive scope of audiologic care, including the diagnosis and management of auditory and/or vestibular system deficits, tinnitus management, hearing conservation, neuro-audiologic examination, provision of counseling and training in relation to hearing and vestibular disorders, as well as the management and business aspects of audiology.
Audiology Net
AudiologyNet is an audiology and hearing healthcare informational web site for a large population. It provides web site links in audiology for patients, family members, students, and healthcare providers.
Audiology Online
Affordable, online learning for CEPs with 1400+ online courses developed by audiologists and industry experts
British Society of Audiology
British equivalent of NZAS
CaptionAccess
We caption almost anything! Name your captioning need — live events, videos, website media — and we'll deliver.
Deaf Aotearoa
Nationwide provider of services to Deaf people
Educational Audiology Association
The Educational Audiology Association is an international organization of audiologists and related professionals who deliver a full spectrum of hearing services to all children, particularly those in educational settings.
Hear-It AISBL
The world's #1 website on hearing and hearing loss since 1999
Hearing New Zealand
Local associations offer one-to-one support for local people with hearing problems, members and non-members alike, both socially and in the workplace. Some of our Member Associations offer free hearing tests in conjunction with LIFE Unlimited.
Hereditary Hearing Loss Homepage
The Hereditary Hearing Loss Homepage aims to give an up-to-date overview of the genetics of hereditary hearing impairment for researchers and clinicians working in the field. This site lists data and links for all known gene localizations and identifications for monogenic non-syndromic hearing impairment.
Ida Institute
The Ida Institute is an independent, non-profit organization working to integrate person-centred care in hearing rehabilitation. Together with hearing care professionals around the world, they develop free tools and resources to strengthen the counselling process. Ida website membership is free as well as everything in the website e.g. tools/resources/video lectures etc. that have been developed for Hearing Health care professionals. Continuing Education Points are available to MNZAS on this site for on-line learning.
International Society of Audiology
The International Society of Audiology (ISA) serves as the GLOBAL HOME OF AUDIOLOGY. The ISA has been a reference and communication centre for all people working in Audiology since 1952. Our mission is to facilitate the knowledge, protection and rehabilitation of human hearing, inclusive of the effects of pharmacological and surgical measures, but exclusive of matters relating to the technique of these measures. We serve as an advocate for the profession and for the hearing impaired throughout the world. The New Zealand Audiological Society is an affiliate of the International Society of Audiology.
Kresge Hearing Research Institute
The Kresge Hearing Research Institute, part of the Department of Otolaryngology-Head and Neck Surgery at the University of Michigan, consists of a dedicated group of scientists, physicians and staff working on basic and clinical aspects of hearing and balance, in health and disease.
LIFE Unlimited
A charitable trust offering health and disability information, advice and equipment to enable you to live the life you choose.
Make Listening Safe
WHO poster about safe listening habits and tips
Marion Downs Center
The Marion Downs Center provides culturally sensitive services, resources, education, and research to support the needs of individuals who are deaf or hard of hearing or who have communication challenges, their families, and the professionals who serve them.
MEND NZ - Mobility Equipment for the Needs of the Disabled
Accepts ALL new and used hearing aids for reuse with their partners and centres in developing countries. They are experts in re-purposing and re-using second-hand hearing aids and these are given to children, youth and adults who live in very destitute circumstances.
National Foundation for Deaf & Hard of Hearing
We focus on promoting the rights, interests and welfare of the 1 in 6 New Zealanders with hearing loss. We offer people support to communicate effectively, live positively and achieve to their potential.
Northern Cochlear Implant Programme & Southern Cochlear Implant Programme
Websites providing information about New Zealand Cochlear Implant Programmes
NZSOHNS
Website for the New Zealand Society of Otolaryngology Head and Neck Surgery Inc.
National Centre for Hearing Assessment and Management
for the implementation and improvement of comprehensive and effective Early Hearing Detection and Intervention (EHDI) systems. As a multidisciplinary Center, our goal is to ensure that all infants and toddlers with hearing loss are identified as early as possible and provided with timely and appropriate audiological, educational, and medical intervention.
Pindrop Foundation
The Pindrop Foundation strives to make world-class treatment and early access to cochlear implants to adults affected by severe hearing loss in NZ. The Pindrop Foundation has produced two booklets about client experiences with cochlear implants, The Sounds of Life and A year in the Life. Electronic copies are available at the above link or you can order hard copies by downloading and completing an order form. A cochlear implant toolkit is also available as an educational resource for potential cochlear implant recipients.
PubMed
PubMed comprises more than 29 million citations for biomedical literature from MEDLINE, life science journals, and online books. Citations may include links to full-text content from PubMed Central and publisher web sites.
University of Auckland
Information on the Master of Audiology (MAud) degree programme at the University of Auckland
University of Canterbury
Information on the Master of Audiology (MAud) degree programme at the University of Canterbury