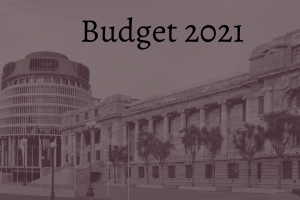 Media release from the Southern and Northern Cochlear Implant Programme
Source: New Zealand Doctor
New Zealand's two cochlear implant providers are delighted that today's Budget finally includes a sustained funding increase to better meet the growing demand for these life-changing devices.
Southern Cochlear Implant Programme chief executive Neil Heslop says, "We have been campaigning for years for a long-term, sustainable funding increase to meet the growing backlog and demand for adult cochlear implants.
"Today's brilliant news means more adults will now receive access to cochlear implant technology which, as well as the direct patient benefits, has an excellent social, community and economic return on investment."
In today's Budget announcement, the Government will allocate an extra $28 million over four years for adult cochlear implants, beginning in 2021/22[1][2].
Northern Cochlear Implant Programme chief executive Lee Schoushkoff says the annual funding increase will help to ensure the waiting list doesn't continue to increase beyond demand, while providing certainty to hundreds of New Zealanders who have waited years for a cochlear implant – without any guarantee they would receive one.