Deaf Foundation blames earbuds, phones for teens' hearing loss
Posted 4 years ago Less than a minute to read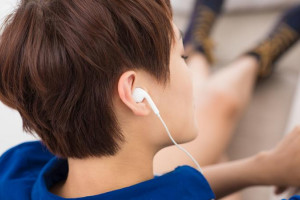 Source: Radio NZ
The National Foundation for Deaf and Hard of Hearing is alarmed by the rates of hearing loss it has found among 13 and 14-year-olds.
The foundation said 34 percent of 479 Year 9 students it screened at three secondary schools this year showed signs of hearing loss.
Natasha Gallardo Photo: NFDHH / Brett Phibbs
It blamed loud music heard through earbuds and headphones for the figures and said parents should limit their children's use of personal devices.
The foundation's chief executive, Natasha Gallardo, said the testing found many young New Zealanders were listening to music on earbuds and headphones too loud and for too long.
Contact
New Zealand Audiological Society
PO Box 36067
Northcote
Auckland 0748
0800 625 166 (NZ only) or +64 9 817 9498
© Copyright 2023 New Zealand Audiological Society
We use cookies to ensure you get the best experience on our website.
Learn more