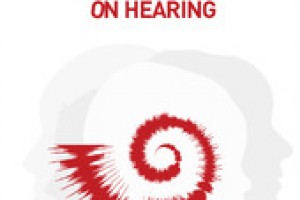 Source: WHO
Overview
The World Report on Hearing (WRH) has been developed in response to the World Health Assembly resolution (WHA70.13), adopted in 2017 as a means of providing guidance for Member States to integrate ear and hearing care into their national health plans.
Based on the best available evidence, this report presents epidemiological and financial data on hearing loss; outlines available cost-effective solutions and sets the way forward through 'Integrated people-centered ear and hearing care' (IPC-EHC). The report proposes a set of key H.E.A.R.I.N.G. interventions that must be delivered through a strengthened health system to realize the vision of IPC-EHC.
The WRH was developed in collaboration with experts and stakeholders in the field of ear and hearing care who informed the report's strategic direction and ensured that it reflects a range of cultural contexts and approaches to hearing care. The report is global in its reach while keeping a special focus on low- and middle-income countries, where the number of people with hearing loss is not matched by the availability of services and resources.