What are hearing aids?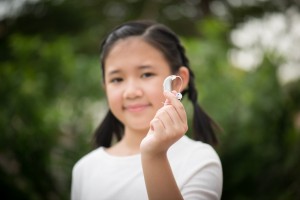 Hearing aids are special medical devices worn in or behind the ear to amplify sounds and make hearing easier for those with hearing difficulties.
Hearing aids come in a wide range of styles, from invisible options to easy-to-handle sizes to suit all ages and lifestyles. The technology inside hearing aids today goes further than just hearing the sounds around you, some hearing aids can also direct stream voice calls from your Smartphone and function as wireless headphones for music listening.
If you think you need help with your hearing, your local NZAS Audiologist or Audiometrist will be happy to show you all the options and help you find the best option to suit your needs.
Do I need hearing aids?
Visit our Hearing Health Checklist or contact an NZAS Audiologist or Audiometrist for expert advice.
How do I get hearing aids?
Hearing aids need to be selected, fitted and tuned to each individual. Before being fitted with hearing aids, you will need to see an Audiologist or Audiometrist for a diagnostic hearing test. If hearing aids are suitable for you, a NZAS member can advise you of your options, explain the process, the costs involved and help you to access any funding that you may be eligible for.
How do I know which hearing aid is suitable for me?
There are several important considerations when choosing a hearing aid. Your NZAS Audiologist or Audiometrist will take you through a needs assessment process to help you make the right choice. Some of the things you should expect to discuss are your:
Hearing loss
Shape and condition of your ear canal
Eyesight and dexterity
Hearing aid style preference, including size, maintenance and battery options
Lifestyle and listening needs
Technology preferences i.e. smartphone, telephone
Funding eligibility and budget
What's the difference between hearing aids and cochlear implants?
Hearing aids are most effective at assisting mild, moderate or severe hearing loss.
Hearing aids although usually useful are typically not as effective as cochlear implants for assisting very severe or profound hearing losses. Your NZAS Audiologist or Audiometrist will help you understand the best option for your hearing needs.